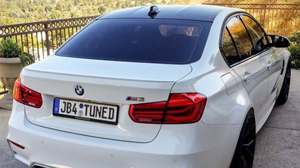 Auto detailing is not an easy job if you really need your car to be how it was when you drove it out of your showroom. It is a time-consuming job which involves a lot of manual work. Many of the car-lovers don't mind the time or the effort. For them, the detailing process is itself a pleasure.
There are those others who want the car to nice and shiny but either they don't have the time, or they don't want to spend time doing it. However, it is something all of us end up doing. So, here are some tips that may be useful.
Interior Detailing Tips
Always start with the cleaning of carpets and upholstery from the driver side. Hopefully, this area will be dry if you want to take out your car soon or want to park it somewhere else after the detailing.
Keep the cleaning of the windows for last. This will prevent any dirt or other things from soiling the windows while cleaning the other areas. Do the dressing and conditioning after finishing the cleaning of windows. This will prevent the dressing to be absorbed by the cloth used to clean the windows and spreading the conditioner on the windows.
Take care that none of your interior cleaners gets on to the plastic panel covering the instrument panels. These chemicals can fog or dull the plastic.
Mats, carpets, and upholstery need to be rinsed after cleaning. If you leave any cleaning material on them, they will only attract more dirt, making all your efforts useless.
Cleaning The Engine Bay
Before you start washing the exterior of your car during auto detailing, you should clean the engine bay. Even if some grease or oil falls on the exterior, during your engine bay cleaning, this can later be cleaned when you are washing the exterior.
Protect your fenders from forming spots by powerful cleaners you use in the engine bay, by draping wet towels over it. This will also prevent scratching the fenders when you lean over to clean the engine.
Make sure water doesn't get into electronic parts that are inside the engine bay. You may find the electronic and computer parts secured inside a compartment which is located in the engine on the top right or left corner. Water may cause them to malfunction.
Hope the tips are useful the next time you do the auto detailing.