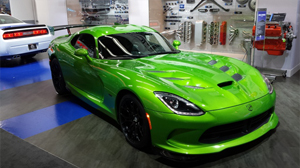 Waxing your car is an important part of auto detailing that many people seem to have forgotten. Today we have a variety of waxes to suit each one's convenience. There are some for the real cleaning enthusiasts who will take time and enjoy the process. Let us see the different methods for a squeaky-clean car.
Clay + Wax
The first step is to clean the surface well before applying the wax. The best method to clean the surface is to use detailing clay. The paint coats today are much thinner than earlier and hence cleaning with an abrasive cleaner is not advisable.
Once you have used the detailing clay to remove dirt, you can use a non-cleaner or pure wax to bring the surface to a shine. Alternatively, you can just use a cleaner wax without using the clay first.
From the name itself you can understand that it is easier to apply than others. The spray waxes that are available today are much better than the earlier ones. The best advantage of a spray wax is that you can apply it within a few minutes.
Before you apply the spray wax, give your car a thorough wash. Then wipe it well to become dry. When you do a spray wax, you should spray and spread the same immediately. So, it is better to have the spray in one hand and a clean microfiber cloth in the other.
Spray a small area, spread the wax with the microfiber cloth and then use the other side of the cloth to buff the area again. Continue the process till you finish. It is a very easy process. Another advantage with the spray wax is that you can even do it under the sun.
For best results, once you have finished waxing the full car, give a final polish with a fresh microfiber towel, which has not been used for waxing.
Liquid & Paste Waxes
The first thing to remember when using a liquid or paste wax is that the lesser you use, the easier it is to wipe and dry. The polymer waxes that are available need to be applied only in very small quantities.
Another important thing to remember is that you should be working under a shade, not under direct sunlight. If the wax manufacturer does not provide any special applicator it is recommended to use a foam applicator.
We have seen how to work with certain types of waxes. Hope you get a shiny bright ride now.